When I started reading romance (far longer ago than I now care to admit), the choices of settings were virtually endless. In fact, many novels featured globe-trotting heroes and heroines who travelled the world in search of love and adventure.

You could find an historical romance novel set in just about any country--and just about any era. I read novels featuring heroes and/or heroines who were English, Irish, Scottish, Spanish, French, American, Dutch, Italian, Roman, Egyptian, Russian, Persian, Viking, Chinese, American Indian (of every tribe). I read books set in all those same countries as well as Canada, Mexico, Brazil, Australia, Africa, India, even Sumatra.

In fact, the only thing the books I read had in common was that each contained a romance that was central to the story. Other than that, there were no rules. No restrictions. No limits to the places and times I could go with a romance novel.

Somewhere along the way in the past 20 years, however, historical romance novels grew more restrictive. Certain times and settings became predominant. Certain others ceased to exist entirely. "Stories set in Elizabethan England (or France, or Russia, or Egypt) just don't sell," I would hear. Finally, it seemed the only type of romance that *did* sell (at least to NY Publishers) was Regency England set historicals. And then (predicatably) historicals weren't selling at all. (This is a bit of hyperbole. Historicals have always been published -- as evidenced by our Chatelaines themselves - but generally in fewer numbers - to the point that many historical authors switched to writing contemporary or paranormal romance.)

Now, hoorah! Historical sales appear to be back on the rise. And so do the appearance of times and settings outside of Regency England (Hooray again!).


My friend Carla Capshaw sold her Golden Heart winning novels, The Fox (retitle for publication to The Duke's Redemption), and The Gladiator, to Harlequin's Love Inspired line. The books are set in Colonial America and ancient Rome, respectively, and both come out within the next six months.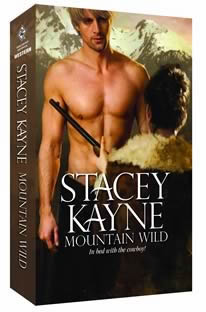 Another friend, Stacey Kayne, has been tearing up the Mills & Boon bestseller charts with her American western set historical romances.

Among the Chatelaines, our own Bonnie Vanak has written several novels set in Egypt, including her latest historical from Dorchester, The Lady and the Libertine (gorgeous cover!).
Chatelaine Cindy Holby has written historical romances set in Civil War America, Iowa during the homesteader days, Colonial frontiers of pre-revolutionary America. (Did I mention how much I love Dorchester Publishing for always printing the kinds of books I've always wanted to read?) Every time I look at the cover of Cindy's Rising Wind, I see Daniel Day-Lewis in a loincloth in Last of the Mohicans. Yum!


Chatelaine Emily Bryan delights her readers with humorous historical romance while her alter-ego, Diana Groe, brings ancient Vikings to life. When Emily's, Distracting the Duchess, first made it's appearance, booksellers could hardly keep it on the shelves.

Chatelaine Gerri Russell's Scottish Templars are scrumpdillyicious. (Read this excerpt for yourself and tell me you can't wait to run out and snatch up this book.)


Chatelaine Joy Nash brings the magic of Celtic history to life with her Druids of Avalon.


And Jennifer Ashley needs no introduction from me for her wonderful MacKenzie series of Scottish romances.



And while I'm thrilled that Dorchester has always published historical romances across all ages and exotic lands, as a lover of romance and history, I'm thrilled to see historical romances set in places other than Regency England back on the upswing. I can't wait to see what fabulous stories the Chatelaines and other historical romance novelists have in store for me!

QUESTION OF THE DAY

How about you? Do you have favorite historical settings? Can you tell me what, in particular, makes those settings so appealing?

And if there are certain historical settings you specifically avoid, what is it about those times and places that make them unappealing? (I confess, I think a book can be dizzyingly romantic and utterly gripping, no matter where or when it's set.)

I will send a novel of your choice from any Chatelaine, to a poster selected from today's comments.